SusMer, Inc. – short for Sustainable Monomers – was founded in 2014 by Dr. Eugene Chen and Dr. Ravikumar Ramegowda with the goal of commercializing one or more processes invented at CSU's Center for Sustainable Monomers and Polymers.  Initially focused on commercializing Infinitely Recyclable Bioplastics, we have since pivoted our focus to our proprietary P4HB chemical process.  We see a lot of macro trends toward the adoption of P4HB in the medical devices world and believe our chemical process has a few unique value propositions compared to the existing microbial creation process owned by Becton, Dickinson, and Company.  SusMer will spend the next 1-2 years on material development, small-scale manufacturing, and customer qualifications by engaging with global medical/surgical device leaders.
Meet The Team
Dr. Ravikumar Ramegowda
Co-Founder & President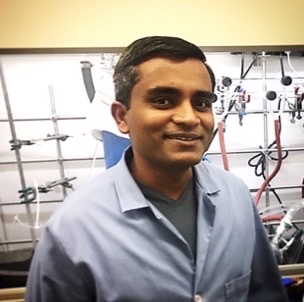 Dr. Ravikumar Ramegowda Co-Founded SusMer in 2014 with Dr. Chen.  Prior to joining Eugene's research group in 2012, Dr. Ravikumar Ramegowda(Gowda) attended the Indian Institute of Technology, Madras, for his Ph.D. in Chemistry.  His experience working on various monomers, catalysts, and polymers in the infinitely recyclable bioplastics realm with a focus on catalytic biomass conversion to sustainable monomers & polymers has been invaluable to SusMer.
Dr. Eugene Chen
Co-Founder & CTO



Dr. Eugene Chen Co-Founded SusMer in 2014 with Gowda.  Dr. Chen is a Colorado State University Distinguished Professor, who is world-renowned for his ability to prove new chemistry capabilities.  More on Eugene's research group can be found here.
Jake Larger
COO and CFO
Jake is helping SusMer reduce risk in the business model with a mission to successfully fund the commercialization of one or more SusMer proprietary technologies.  Prior to joining SusMer, Jake studied Accounting and Entrepreneurship at Ohio State's Fisher College of Business.  His main focus is gaining traction with medical/surgical device companies by helping them realize the value of SusMer's chemistry sets such as our synthetic P4HB materials for hernia mesh devices while prospecting the idea of creating our own FDA-approved medical/surgical devices.
Robert Johns
Business Executive Advisor
Robert is helping SusMer with company strategy and vision.  Prior to founding Summit Growth Solutions, LLC, he was the Global Director of New Business Programs, Advanced Technologies Business at Dow Corning.  His expertise in segmenting markets and strategic selling has been very valuable to SusMer.
Our Mission
To accelerate the world's transition towards more sustainable material solutions through various chemical processes.